Organic Extra Special Offers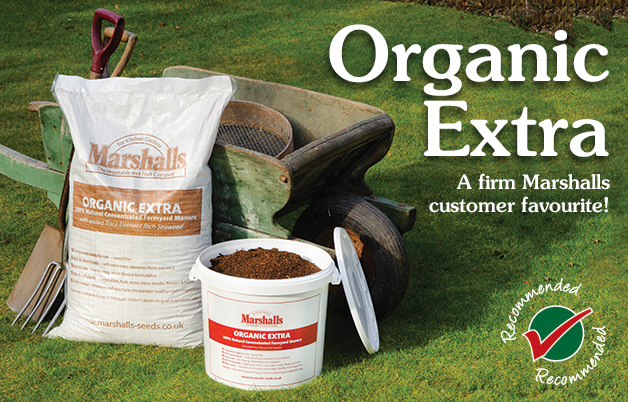 Organic Extra Farmyard Manure - SAVE £35.90!
Our exclusive super-concentrated fertiliser is light and easy to use. It contains essential trace elements and minerals to boost healthy growth and encourage bumper crops. Its organic fertiliser is released to plants over a long period and as it is concentrated you only need a couple of handfuls per square metre (square yard). Unlike fresh manure or chemical fertilisers, you can rest assured it won't scorch your plants.
1 x 22ltr tub covers 270 sq. yds!
Benefits of Organic Extra:
• Composted ready for use - no weeds
• Rich in Plant Foods - with extra trace elements from seaweed
• Easy to use - Free flowing, moist fibrous formulation
• Safe for all plants - vegetables, fruits, roses etc
• Adds humus - improves soil structure, encourages healthy micro-organisms

For orders of 2 bags or more - please contact customers services for delivery rates as additional charges may apply.
More >