If you are at a bit of a loss for gift ideas – I will now try to inspire you! We have a new and comprehensive range of Traditional Garden Tools, with solid ash handles and stainless steel tool-heads - they are strong, tough and designed to last. Choose from Border Spade and Fork, Digging Spade and Fork, Garden Rake, Dutch Hoe, and many more, including a selection of Hand Tools. Relieve compaction and Improve the aeration of lawns with our Hollow Tine Aerator, it should help with drainage too (well in a normal year it will!).
For an extra special gift Garden Hampers are sure to be well received. There are two sizes, both containing Seeds, Hand Tools, Joy Larkcoms Grow Your Own book and much more - including some unusual Spicy accompaniments for your Christmas fare! All packed into a useful Zinc Trough – plant it up with Herbs or Chillis - for growing inside or out.
Don't forget Marshalls Gift Vouchers and our Calendar which gives you over £100 worth of savings throughout 2013.
With such appalling growing and harvesting conditions across most of the country this year there are huge shortages of Seed Potatoes, Onions Shallots and Garlic so to ensure you get your first choices it makes sense to get your order in early. Growing your own is even more important now as these products are going to be very expensive to buy in the shops - even local farm shops are having to pay high prices to keep them in stock.
If you like the idea of a very early crop of delicious New Potatoes and you have a greenhouse our Potato Grow Kit with the earliest maturing potato, Swift, will give you just that. Plant it up in a greenhouse in January and you'll get a tasty crop of First Earlies almost before you've planted any outdoors!
When you plant your Potato Kit be aware that although we may have had a disastrous growing year slugs most definitely have not! Their numbers have increased at a phenomenal rate – in fact I think you could safely say that 2012 was The Year of the Slug!
While January will be far too cold for Biological Controls you may have to resort to Slug Pellets to deal with the ones that are lurking in your greenhouse – and believe me they will be in there - so be one jump ahead. Eraza Slug Pellets have a special coating that masks the pellets active ingredient from slugs and snails, making it five times more effective than standard slug pellets – meaning a little goes a long way! It also contains an animal repellent – to reduce the risk of ingestion.
It isn't just home gardeners that are badly affected either, the poor farmers and commercial growers have had to contend with this horde of sluggy marauders too - adding more insult to injury for the welfare of their poor crops this year!
Damp, cold and wet weather also causes an unattractive build up of algae on patios, paving and fences which can soon become slippery. EcoSure Green-Off is a safe and environmentally friendly way of removing algae from all garden surfaces.
This biological control contains natural enzymes and cultures which effectively remove algae and the results last for months it's easy to use, simply mix the desired amount and spray over the desired area and leave it to work its magic! It will remove algae from decking, stone paths, patios, steps and drives, greenhouse glass, pots and urns, wooden sheds and fencing.
Citrox Garden and Greenhouse Cleaner is a powerful concentrated organic citrus extract disinfectant for cleaning greenhouses, pots, staging, tools and seed trays. It can safely be used to clean bird feeders and bird baths – I use it to clean my chicken feeders. A diluted solution can be added to water butts to keep water sweet and free from disease.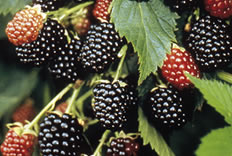 Remove any yellow leaves from over wintering brassicas to avoid any spread of disease and get rid of any pests that may be hiding in the old foliage. Clear away the remains of any other old crops in the veg garden and add to the compost heap. Slugs in particular can still be a threat and they love to hide under fallen leaves and plant debris. Stake or earth up Brussels sprouts to prevent wind rock and keep harvesting leeks, parsnips, celery, kale and winter lettuce.
Carry on with winter digging when the weather allows and preparation of new beds to give the soil chance to break down and settle over winter before spring planting. Digging may also bring to the surface any lurking soil pests, which will soon be picked off by hungry birds! Avoid putting Asparagus tops on the compost heap in case there are any overwintering Asparagus beetles hiding in the dead foliage, destroy by burning the old stems if possible. If you do have a problem with Asparagus Beetle try Plant Rescue Fruit & Vegetable Bug Killer, it is effective on a whole range of pests.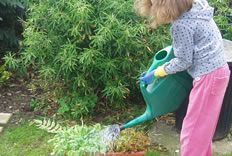 Protect brassicas and any other vulnerable crops from pigeons as they will be on the look out for food right now, and your cabbages, cauliflower and kale plants will make a suitably tasty winter meal! Grazers is an effective and easy solution to prevent damage caused by grazing rabbits, pigeons and deer.
It is nutrient based, so it can be sprayed safely on ornamentals, shrubs, bedding, fruit or vegetables and lawns and acts by making the plant unpalatable to most grazing animals. It is odourless to the human nose, and safe for pets. Alternatively net your brassicas to keep them well away. If you use Insect Netting it will also give a bit of extra protection from the worst of the weather and help keep them free from any early spring pests too. Remove any yellow leaves from winter brassicas before netting as they only encourage diseases such as botrytis.
Tips for the garden...
Make sure tree guards are intact around the base of young apple, pear and other fruit trees. Rabbits can wreak havoc at this time of year and they love a bit of tender bark to nibble on! Remove any mummified fruit, from fruit bushes and fruit trees to reduce any risk of infection.
Check any stored top fruit regularly and remove any that are beginning to go mouldy or rotten - you can add these to your bird table, the birds will be very grateful! If there has been a heavy fall of snow, take a bit of time to knock the snow from the branches of fruit trees and bushes to prevent them breaking under the weight.
Provided the ground isn't waterlogged or frozen you can plant Bare Root Fruit Trees now, it will allow them to begin to establish, sending out new feeder roots in preparation for the growing season ahead.
Lift and divide established clumps of Rhubarb to keep the plants healthy and vigorous. Lift the congested plant and split into three or four crowns with a sharp spade, making sure each piece has at least one good bud or 'eye' which will develop the next crop. The outer parts of the crown will be better than the centres and any old or decayed parts of the crown can be discarded.
Replant your Rhubarb crowns immediately with the growing point at, or just below the soil surface, spacing them 1m (3ft) apart. If you don't yet have Rhubarb in your garden order your plants now, they can be planted any time between now and March.
If you have a greenhouse and are over-wintering tender plants such as Geraniums or Fuchsias strip all remaining leaves and reduce the stems by two thirds. Remove all debris to reduce risk of fungal diseases. Try to keep plenty of air flowing around the plants. Wrap pots with Fleece or newspaper to help prevent roots freezing and cover with fleece during very cold spells. If appropriate line your greenhouse with bubble-wrap to help protect vulnerable plants.
If you regularly like to over winter tender plants you might think seriously about a Greenhouse Heater, they are thermostatically controlled and automatically activate at temperatures below 5°C. There is a one to suit all sizes of greenhouse, a small 2kw Greenhouse Heater is extremely good value for money – a 3kw Heater and a Professional Greenhouse Heater are also available.
If you don't have greenhouse but would like to try to keep some of your tender plants over winter, group the pots together in a sheltered spot in the garden wrapping each pot in newspaper or Fleece and then cover the whole group of pots with several layers of Fleece to give them as much protection as possible from the winter weather. Tender plants will often recover from frost damaged stems by shooting from the base, but are unlikely to regenerate if the roots have been frozen. They can often be rejuvenated by hard pruning in early spring.
If you like to encourage wildlife into your garden don't be in too much of a rush to cut everything back. Leave seed heads and berries on plants for animals and birds to eat and insects such as ladybirds and lacewings to hibernate in. Hardy Fuchsias and perennials such as Penstemons and Verbena Bonariensis will benefit from having the stems left on over winter to give some protection to the crown of the plant. Cut these stems hard back in early spring once you see the first new buds breaking from the base of the plants.
Plants with decorative seed pods such as Love in a Mist look really attractive during winter and help feed the birds too and many grasses look spectacular when it's frosty, especially the taller varieties. A small stack of old logs in a quiet corner can provide shelter for frogs, toads and lots of other wildlife.